Come by and see
The Greatest Antique Show on Earth!
Thompson's Antique Center of Texas
9950 Hempstead Road * 600 Northwest Mall * Houston, TX 77092
3 Miles North of the Galleria
713-688-4211 / 713-684-4657 fax
1-866-714-9139 toll free
Open seven days a week!
10 AM - 6 PM Monday thru Saturday
12 Noon - 6PM on Sunday
OUR CURRENT DEALERS ~~ CHECK YOUR SALES ACTIVITY ONLINE! www.mall-info.com
alternate site ~~ www.what-sold.com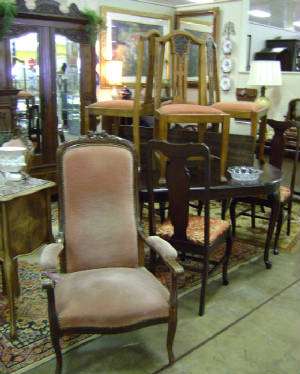 We would like to invite you to be a part of a unique experience. You have the opportunity to establish your own business that is open seven days a week. If you are a long time antique or collectibles dealer, or new to the business, this is the place for you! Please come in and ask for a tour of our new building & the availability of booth space.
~~ Just some details ~~