Phillip Thompson
AVID ANGLER ANTIQUE TACKLE
Aisle 9 East Wall
Established 1994
mailto: ctantiquecenter@yahoo.com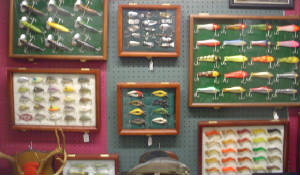 Antique Fishing Lures ~~ Bingo, Heddon, Creek Chub, etc. & Fishing Reels ~~ Shakespeare, South Bend, Pflueger, etc.
Bamboo Fishing Rods, Creels, Nets, Paddles, Shadow Boxes with Lures. Many Nautical Items & Accessories. Hunting Items ~~ Duck Decoys, Duck Calls, Shot Shell Boxes & More. Bronzes by renowned artist Ed Hayes.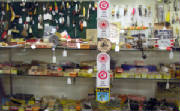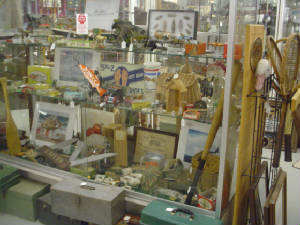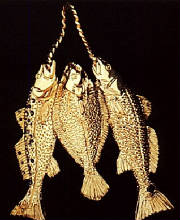 Avid Angler Jewelry Designs
Aisle 9 East
Phil Thompson & Mike Albarran
Avid Angler Jewelry Designs http://avidanglerjewelry.tripod.com
mailto: ctantiquecenter@yahoo.com
Avid Angler Jewelry Designs provides unique, realistic jewelry that has been designed and hand-crafted by fellow fishing and hunting enthusiasts.