George & Emily Rice
EMMY LU'S ANTIQUES
Aisle 5-6 Endcap East
Crafts
George retired from Procter & Gamble as a sales manager after 38 years of employment and Emily retired from the Katy Independent School District after 30 years. The couple met at Texas Tech University after George returned from the Navy to work on a graduate degree.
George and Emily fell in love with English antiques as a young couple and bought a few pieces for our home when the budget permitted. As time passed, George found he loved the restoration process of bringing new life to almost lost causes and Emily found she loved decorating and arranging.
Opening their first small shop allowed both to exercise their passions. Over time they have expanded and now offer a wide selection of beautiful and functional furniture.
Emmy Lu's Antiques includes:
Specialists in antique furniture from England
A great array of lovely and unusual decorative items, mostly from England
Russell & Nita Robbins
OUR ROBBINS NEST
Aisle 4 Center &
Aisle 5 West
mailto: OurRobbinsNest@ Comcast.Net
OUR ROBBINS NEST http://www.OurRobbinsNest.com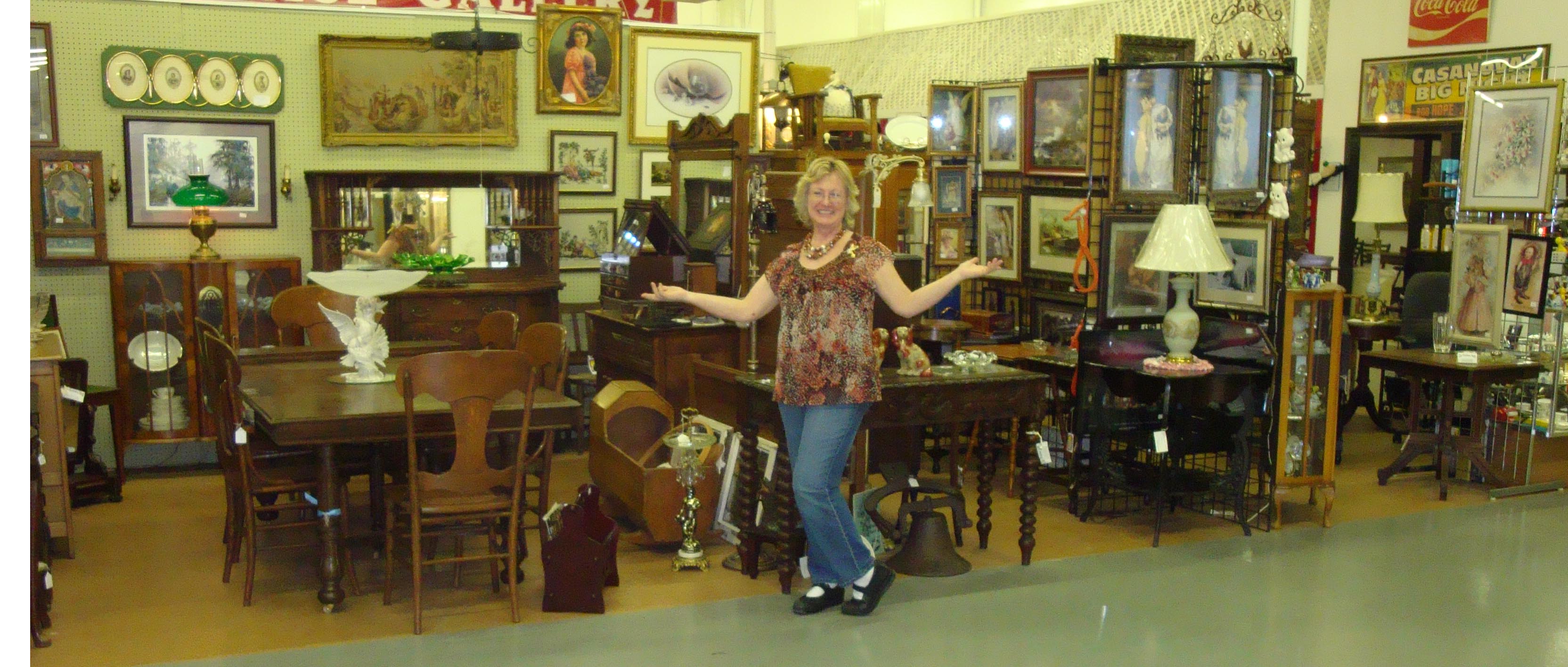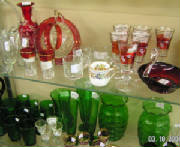 With a family antiques business for more than 20 years and a last name like this one, it was only natural for Nita and Russell to name their shop
Our Robbins Nest
. They started on 19
th
street in the Heights and at Canton before "nesting" at the Antique Center of Texas. Their motto: "Our goal is to match your desires at prices that don't scare your pocketbook. Make us an offer and we'll make you a deal!"
At Our Robbins Nest, you will find:
Furniture, accessories and just fun stuff!
Sewing Collectibles & Vintage jewelry – rhinestones, Bakelite, etc
Armani figurines, Hummels, Royal Copenhagen plates, Bing & Grondahl plates
Elegant depression glass
Kaleidoscopes, salt & pepper shakers & lots more!
New Life polish, Zap & Mercury Adhesive glues, Haggerty's silver polish, etc